Lucy Safari Trip Terms & Conditions
The price includes:
Full board accommodation
Drinking water & soft drinks
Airport transfers
2 to 3 dives / day without equipment for a total of 16 dives over the week
Use of tanks (12L aluminium) and weights
The price does not include:
Nitrox for certified divers
Flights to/from Djibouti (for direct bookings)
Fuel surcharge (may apply should prices increase significantly between booking and cruise time)
Cabin upgrades (main deck) : 50 USD
Equipment rental for diving or snorkelling
Alcoholic drinks, Nespresso
Mandatory guiding for OW divers: 8 USD per dive
Diving Courses
Insurance, trip cancellation
Crew tips
The travel agency or the traveller must provide full name, nationality, passport number & diving qualification (of each diver) when booking
An option (provisional booking) can be made prior to a confirmed booking for an individual or a group: Such provisional booking must be made with full name, nationality, passport number and current diving qualification and remains only valid for one week. Provisional booking are automatically cancelled after one week if they are not confirmed within this week
First booking on a given safari decide on the itinerary (among the 3 listed on page 1)
Airport or local hotel pick-up is taken care of. Divers are welcomed on board starting Saturday afternoon (4.00 p.m.). Luggage and bags can be dropped at the boat earlier in case of early arrivals. Saturday evening dinner is arranged on board.
Port of embarkation/ disembarkation Djibouti marina
The safari starts with the boat leaving the marina on Sunday morning.
The safari ends with the boat returning to the marina on Friday afternoon. Friday night dinner, accommodation and Saturday morning breakfast are included; either on the boat or in a 3 stars hotel if required for organization purposes.
Divers are requested to show proof of diving qualification and a medical statement not older than 6 months at the beginning of the safari
Divers are requested to disembark on Saturday by 9.00 a.m. so that the boat can be thoroughly cleaned and prepared for the next safari. Luggage and bags can be left on board till the time of transfer to the airport. Day-use in a 3-stars hotel or excursions can be arranged at additional cost till the time of transfer to the airport.
16 dives, including, night dive, are arranged during the safari: 3 dives a day from Monday to Thursday and only 2 dives a day on Sunday and Friday
12L aluminum tanks Int/DIN and weights are included.
15L tanks are available for rent.
Final itinerary depends upon weather conditions
GUARANTEE OF DEPARTURE AND PAYMENT
Departure is guaranteed when 8 pax minimum are booked on a given safari
Terms of payment are:
– 25% deposit to confirm booking,
– 25% 75 days prior to departure,
– The remaining 50% must be paid 30 days prior to departure.
CANCELLATION POLICY
At least 60 days' notice cancellation: 60 USD fee per pax.
60 to 45 days prior to departure 25% of the total amount of the cruise will be charged as cancellation fees.
45 to 30 days prior to departure 50% of the total amount of the cruise will be charged as cancellation fees
30 to 15 days prior to departure 75% of the total amount of the cruise will be charged as cancellation fees
Less than 15 days prior to departure: 100% of the total amount of the cruise will be charged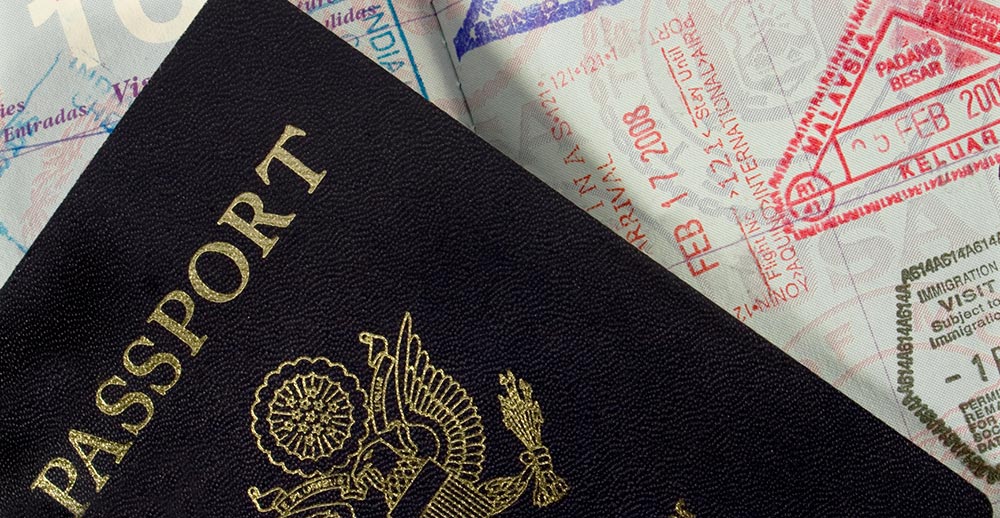 All foreigners arriving in Djibouti should have a valid passport (with at least 6 months left before expiry) Visa can be obtained on arrival by all nationalities, valid for one month and granted on single entry basis. The cost is €10. Tourist visa can also be obtained at the Consulate of Djibouti in your home country. Guests can apply for e-visa on line by  www.evisa.gouv.dj
Please contact us by email us on info@siyyan.com for further information.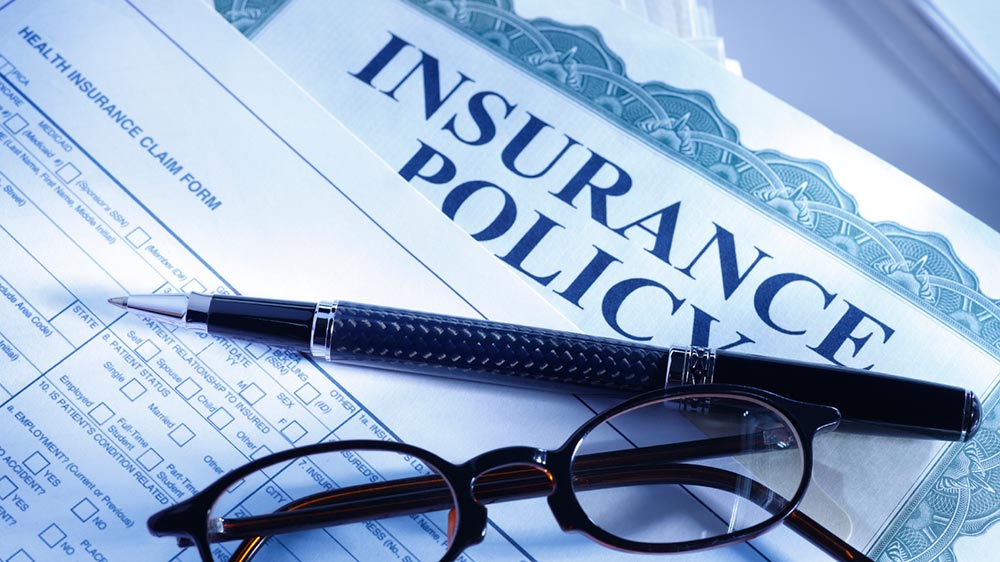 We highly advise you to ensure that you are properly covered against any unforeseen circumstances which may arise during your diving trip. The payment of your trip with a credit card may cover you for some risks but rarely for those associated to diving activities and stays on a live-aboard. Insurance must be subscribed before the trip, normally at the booking time. Your travel agency, if you use one, will provide you with a proposal, at least a trip cancellation and multi-risks ones. Review your insurance coverage before booking.
Ultimately, when it comes to specific diving risks, Siyyan Travel & Leisure will propose that you subscribe a one-week or two-week DAN insurance for a moderate cost starting from the first day of your safari.
Safety On Board & During Diving
A thorough briefing the first morning of your safari will highlight the key safety rules and protocols, on board and when diving.
Key rules on board are:
Smoking inside the boat is strictly prohibited. It is allowed outside in designated areas
All cabins are equipped with a smoke detector, smoke alarms and extinguishers
In case of emergency, you will hear the bell ringing continuously. The Assembly point is on the upper deck. You will then follow the instructor's directions
Life jackets are located under your beds. 2 life rafts are located on the upper (sun) deck. The crew and/or instructors will manage their launch if needed
An emergency exit is located at the far end of the corridor at the lower cabin level, should the main stairs be inaccessible
Medical oxygen, AED, 1st aid equipment and medicines, emergency protocols are available on board
Key rules when diving are:
Recreational diving is limited to 40 meters with no decompression.
3 equipment are compulsory by Law in Djibouti, and must be carried by each diver at all time: a light, a reflector and a SMB
Orange SMB should be used for surface signaling and safety stop platform purposes. The use of a yellow parachute should only be limited to emergency situations
Recall procedures during dives, close to and far from the boat will be recalled during the 1st day briefing
Siyyan Travel & Leisure is supporting the Longitude 181 Nature Association and the guidelines for responsible divers, This charter proposes guidelines and not a list of restrictions!
Apply the suggestions case by case since diving spots and situations change from place to place. The basic idea is to get people to think about how to optimize diving conditions to protect and ensure fair sharing of the Oceans' treasures.
1 – Prepare your journey.
Not all travel agencies and diving centers offer the same services. Some try to protect the environment they help you explore and share natural resources more fairly with host country inhabitants. This may cost them money and make your trip more expensive but together you will contribute to the sustainable development of our planet. The cost per dive should not be your only selection criterion.
Choose a travel agency which has agreed to respect ethical guidelines
Prefer Responsible Diving Centers which are concerned with the protection of sea-beds (treatment of solid and liquid wastes, use of mooring buoys etc.) and have invested in local development projects.
Find out about the marine ecosystems you will be exploring..
Find out about the inhabitants of the country you are visiting: their traditions, economy and resources.
2 – Before diving.
Get fit. If you have not dived for a long time, train yourself to manage your buoyancy: lung-ballast, weight jacket, optimized ballasting, etc.
Find out about the dive spot you are exploring before you go. You will enjoy your dives so much more as you will not just be a passive witness in a world in which you cannot speak the language. Learn to read the first pages of the big marine life book. If you can identify the animals, and know how they behave, you will know where to find them. Much of this incredible fauna is hidden.
Ask your diving center to give you a presentation of the local ecosystem
Ask for the list of threatened species, the list of protected species and all relevant regulations.
Ask about what the diving center does to protect the sea (mooring buoys, etc.)
3 – On the boat
Never throw anything overboard.
Refuse plastic plates and cups which take scores of years to break down.
Ask for dustbins on the deck for (if you absolutely need to smoke) cigarette butts (they take months to break down) plastic waste, aluminum foil, etc…
Take care to attach spare air valves, consoles and pressure gauges firmly so they do not dangle and damage fixed flora and the fauna.
Use short, recreational, flippers.
4 – When diving
As soon as you enter the water, check your weights and adjust if necessary.
Use you flippers gently, so as not to collide with fixed marine life
Avoid contact with fixed plants and animals. They are fragile and can be destroyed by repeated shocks.
Do not bring anything back except pictures!
Do not bother the animals. If they take refuge in their hiding-place, do not force them out – they are already stressed enough. Wait without moving until they calm down and come out again.
Do not feed the fish. You change their behavior and unbalance the ecosystem
5 – After Diving
Save fresh water. It is the most valuable commodity on Earth.
Ask for equipment designed to conserve fresh water like equipment wash tanks and controlled flow showers.
6 – During your Holiday
Try to get outside your diving center or hotel. There is a world out there waiting to meet you!
Do not buy souvenirs ripped from the sea like shark teeth, tortoiseshells, starfish, sea horses and other dried fish, coral and shells.
Boycott restaurants which serve shark fin soup, tortoise meat, cetaceans and fish caught by destructive means like dynamite, cyanide, etc.
Ask restaurants how the sea fare they propose is fished and what agreements they have with local fishermen.
What To Expect & What To Bring
So much already said and written, so often dived by many and yet, divers are always coming back to Djibouti: a very worm water all year round with a rich biodiversity (more than 30% are endemic species), offering easy recreational to most demanding technical dives opportunities, world-ranking wrecks penetrations, superb and unique natural sea reserves, drift dives on remote reefs, … and for those visitors coming from Europe, only a few hours away from home with little to no jet lag.
Djibouti benefits from a warm climate with average temperature ranging between 25°C during winter (going down to 22°C in evenings) and 42°C in summer. Water temperature reaches an average of 28°C.
The best period to come diving in Djibouti is between October and June.
Air and Water temperatures in Djibouti: 
| | | | | | | | | | | | | |
| --- | --- | --- | --- | --- | --- | --- | --- | --- | --- | --- | --- | --- |
|   | Jan | Feb | Mar | Apr | May | Jun | Jul | Aug | Sept | Oct | Nov | Déc |
| Air min | 22 | 23 | 24 | 25 | 27 | 29 | 31 | 31 | 29 | 26 | 23 | 22 |
| Air max | 29 | 29 | 30 | 32 | 35 | 39 | 42 | 41 | 37 | 33 | 31 | 29 |
| Water | 25 | 25 | 26 | 28 | 29 | 30 | 32 | 32 | 30 | 28 | 26 | 25 |
Aside of your dive gear, what should you bring?
Dive documents: Dive certification cards, dive log, insurance and medical statement (less than 6 months old)
Sun protection items such as sunscreen, sunglasses, hat
Dry change of clothes for the week, including a light cold or wind breaker (for winter only)
Toiletries: soaps are provided but not your favorite shampoo and conditioner
Cash for expenses and gratuities on board.
Beach towel: a bathroom towel and a bathrobe (for after the dives) are provided
Common medicines such as motion sickness medication are available on board.
Do not hesitate to bring your own should you feel more comfortable taking medicines you know
Small spare dive equipment: (check dive computer battery & condition of your gear before leaving!)
What not to bring (but this is still up to you) ?
An alarm clock
Alcoholic drink, big choice for sale on board
Expensive items (jewellery, computers, …)
Make-up…
Please contact us for any further information
Frequently Asked Questions
1- Is Djibouti a safe country?
One of the safest country in the world with a very low crime rate. Djibouti is also home to the military bases of five members of the G7 namely the USA, France, Japan, Italy and Germany and soon to be joined by China. It sits on one of the most strategically locations in the world with second busiest maritime route.
2- Do I have to bring specific clothing  due to local religion or custom?
Djibouti is a tolerant Islamic country, but visitors should dress conservatively and observe local customs.
3- Can I go clubbing after my dive trip
Yes you can, There are several clubs in town and mainly around Palace Menelik and Rue de Ethiopia.